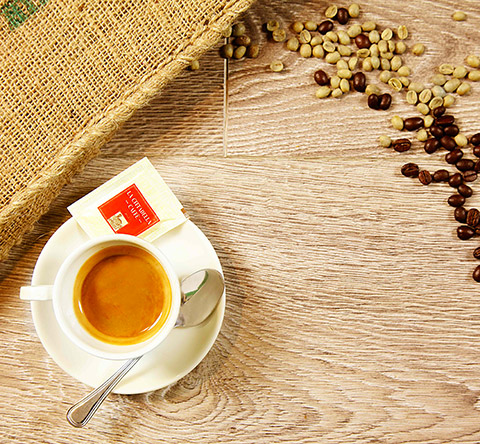 COMPANY – HISTORY
The "Cittadella Caffè is a fifty-year-old coffee shop with important origins. It was founded in 1965 in Pontedera and it takes its name from the ancient fortress of the Medici's harbour located in Pisa where you can still see the ancient Medici's storages of XIII Century, when Pisa belonged to the four maritime Republics. For several centuries Pisa saw merchant ships coming from different countries, full of products that only in the new world it was possible to cultivated.
Althought our origins comes from very far in time, we are firm to offer a product and a service according to the demands of our time: quality, speed and assistance in order to create a good partnership with our clients.
The toasting is automated completely and it counts on a team of experts to guarantee high standards and to eliminate margin of error.
Coffee and Tuscany, intense flavour love…
T
oast staff, taster, supervisors and agent work hard day after day in order to creat a work net to achieve one goal: to be proud of our product and make our clients proud too.